The information in Canvas is transferred from WebSMART, once updated, this information can take up to 24 hours to display in Canvas. Some information in WebSMART may be updated by following these steps:
Step 1: Login to WebSMART
Step 2: Go to My Profile tab and click on View/Update Personal Information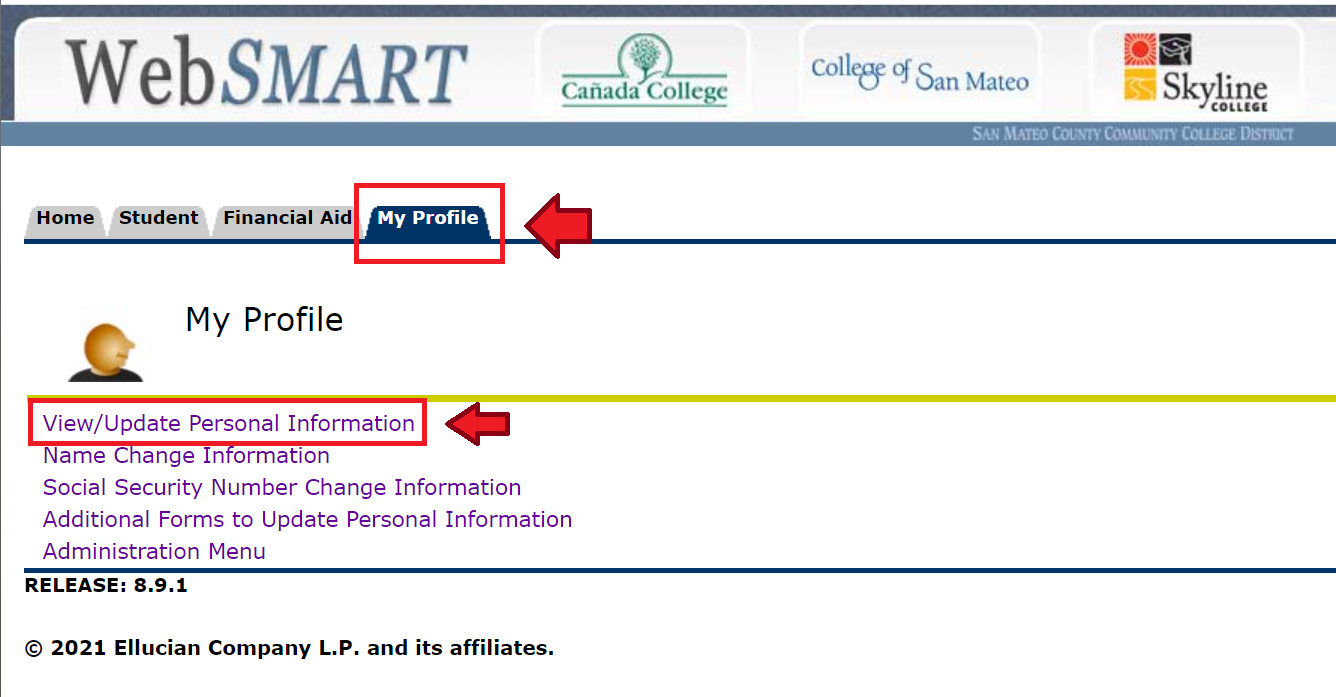 Step 3: Click on Personal Information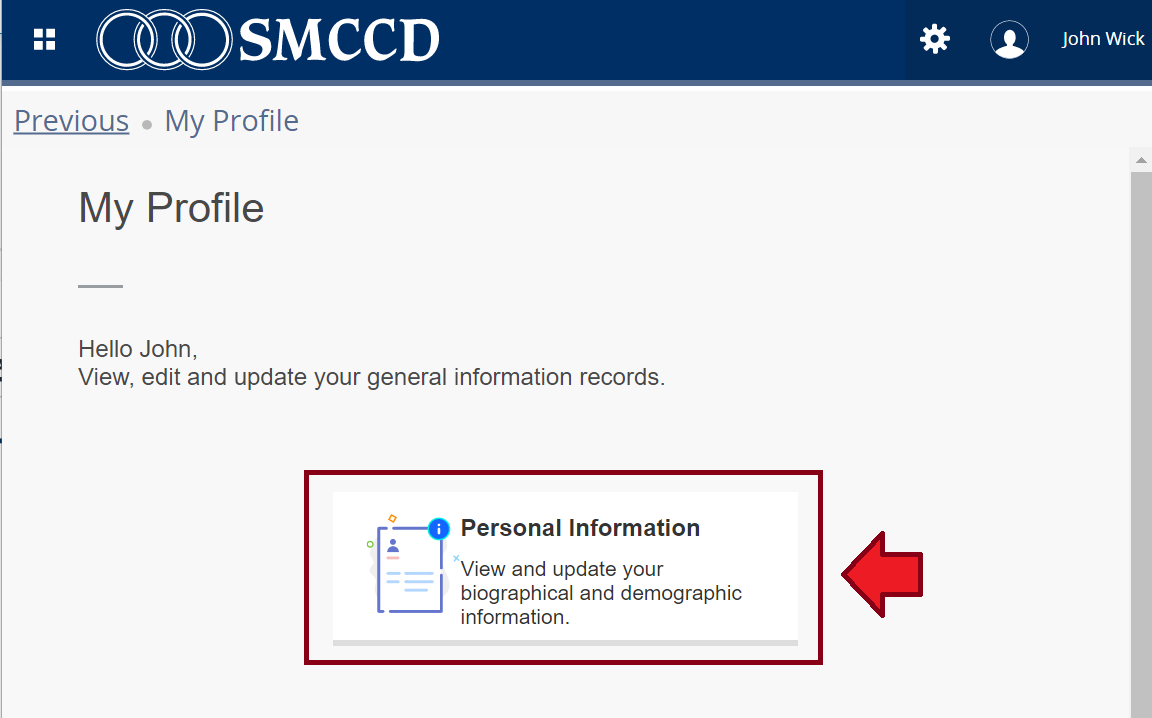 Step 4: Click pencil icon next to the information you want to update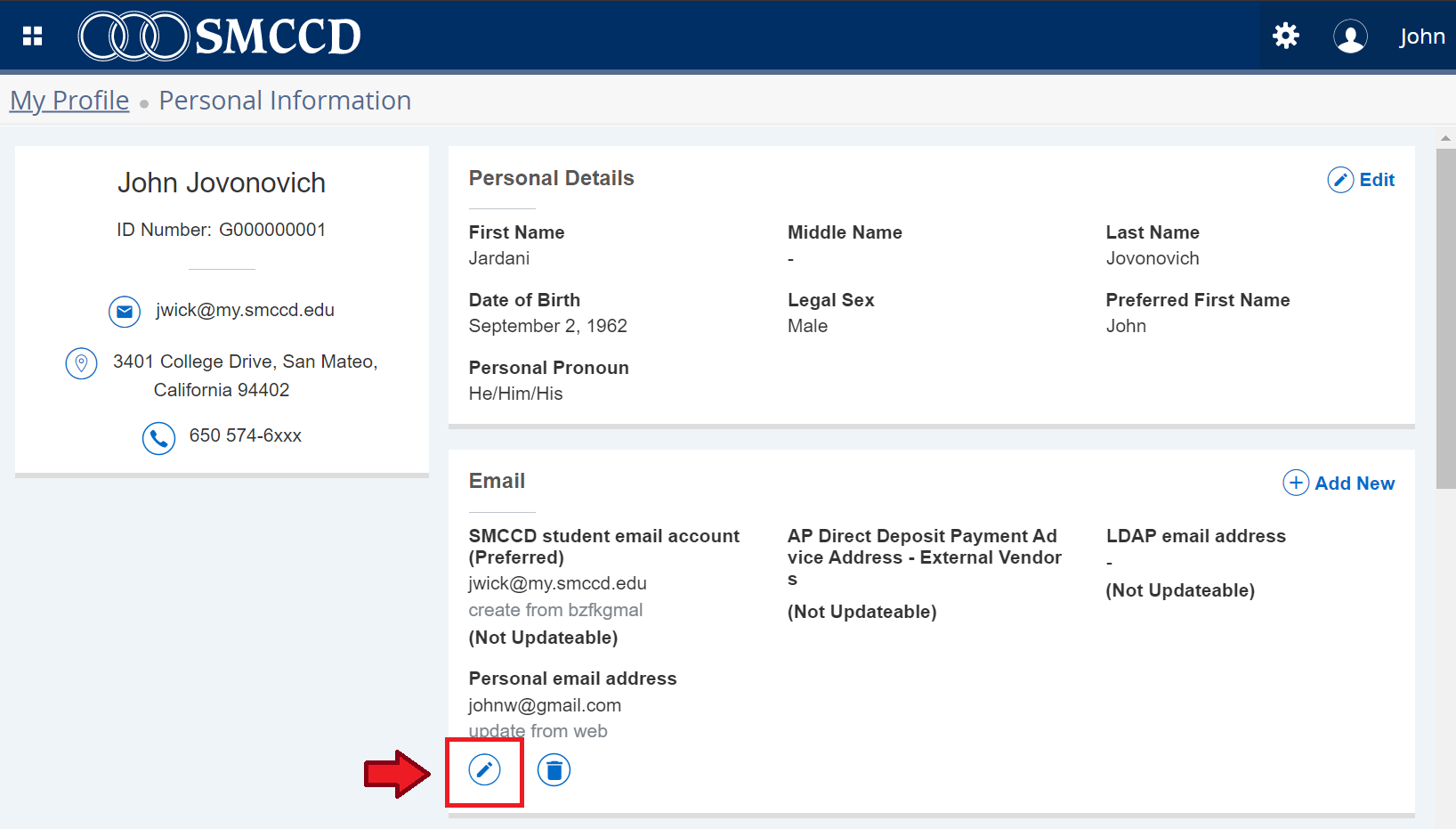 Some items are locked and cannot be updated this way. For these items, you will want to fill out the change of personal information request and send it to Admissions And records at your campus:
https://downloads.smccd.edu/file?s=/sites/downloads/studentforms&du=/sites/downloads/studentforms/Shared%20Documents/Change-of-Personal-Information.pdf
If you need to contact the office of records directly the best way for Skyline-affiliated users to contact the office of records is via their Smartsheet ticket form. You can also call them but the best way is through the form. For CSM and Canada here is the contact information.
College of San Mateo Admissions & Records
(650) 574-6165
Email: csmadmission@smccd.edu
http://www.collegeofsanmateo.edu/admissions/
Cañada College Admissions &Records
(650) 306-3226
Email: canadaadmissions@smccd.edu
https://canadacollege.edu/admissions/
Skyline College Admissions & Records
(650) 738-4251
Email: skyadmissions@smccd.edu
http://www.skylinecollege.edu/admissions/